This is a Sponsored post written by me on behalf of
Carton Smart
for SocialSpark. All opinions are 100% mine.
As I look out my window today, I see a sea of white. My town is buried in snow right now, but that doesn't mean we can't live a green lifestyle! My family makes the effort every day to reduce our carbon footprint. Teaching my girls about taking care of our planet is very important to me, and I believe it can be done easily by taking even the smallest steps each day. Taking canvas bags to the grocery store, carpooling, and recycling are some of the small ways in which we try to make that effort. As a consumer, I try my hardest to be environmentally responsible, but I also feel that brands and companies need to do their part in producing products and packaging that aren't damaging to the planet. That's why I love Tetra Pak cartons. Just by using Tetra Pak cartons in the kitchen, I am taking small steps to reduce the amount of packaging my family uses every day. While it may not be a huge gesture, Tetra Pak knows that when we collectively make the effort to live smarter, it all adds up to making a huge difference in keeping our planet clean.


Tetra Pak cartons are great for keeping pantry staples on hand. Since they are made of 70% paper, a renewable resource, from selectively harvested, re-grown trees that are FSC-certified (Forest Stewardship Council), and only use 1/3 of the packaging compared to cans (or even an egg!), they are perfect for those who want to live a smarter, greener life. Each carton is recyclable, resulting in 60% less landfill waste than cans. Since they are re-closable, you only use what you need, while safely being able to store the remainder for use at another time, you aren't stuck wasting packaging or money on trashed product! That keeps packaging out of the landfills and more green in your wallet!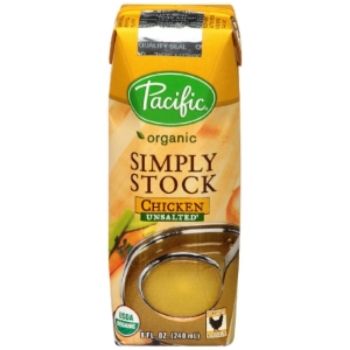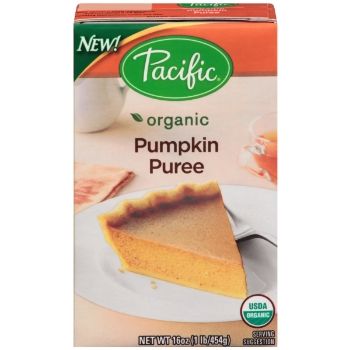 Pacific Foods offers many delicious food options with the Tetra Pak cartons. Pacific Foods Chicken Stock, Pumpkin Puree, and Cranberry Sauce are just a few of the items you can get in a Tetra Pak carton, but did you know that so many other foods are available in cartons as well? Pasta, beans, and gravy all come in carton form too! What is nice about keeping these items in the pantry is they are stackable and space saving. The unique packaging process preserves the flavor and nutrients of the food without the use of preservatives, so you are getting a high quality product, just the way it was intended to be. Pacific Foods are organic, never made with the use of chemicals, nor do they need refrigeration, which saves on energy too!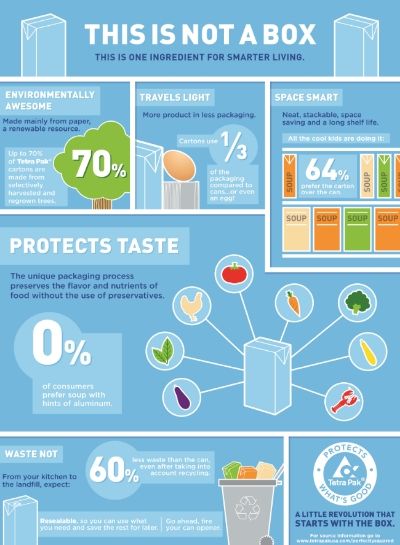 I was sent some delicious products from Pacific Foods with the Tetra Pak Cartons to sample with my family.



One of my favorite dishes is Sausage Mushroom Risotto. Made with Pacific Foods Chicken Stock, it is chock full of the flavor my family loves, without the packaging waste we don't love.




Sausage Mushroom Risotto


Ingredients:


6 Cups Pacific Foods Chicken Stock
1 lb ground sausage
3 tbs olive oil
1 lb portobello mushrooms, sliced
1 lb white mushrooms, sliced
1 and 1/2 cups Arborio Rice
1/2 cup white cooking wine
1/3 cup Parmesan cheese
4 tbs butter
black pepper to taste


Directions:


In a large skillet, heat sausage over medium heat, breaking pieces with a wooden spoon. Heat until fully cooked. Drain off grease, set aside.


Warm 2 tbs olive oil in a large skillet over medium high heat. Stir in the mushrooms and cook until soft, about 3 minutes. Remove mushrooms and set aside.


Add 1 tbs olive oil to skillet. Add rice, stirring to coat with oil, about 2 minutes. When the rice has turned a golden color, pour in the wine, stirring constantly until the wine is fully absorbed. Add 1/2 cup of the stock to the rice, and stir until it is absorbed. Continue adding 1/2 cup of stock at a time, stirring continuously until the liquid is absorbed and the rice is al dente, about 15 to 20 minutes.


Remove from heat. Stir in mushrooms, sausage, butter, and Parmesan cheese. Season with black pepper, to taste.


Sometimes I don't finish off a whole carton, so I just love this little re-closable seal on top! It will keep my stock fresh for my next use!


Are you Carton Smart? I would love to hear your ideas on more ways to become Carton Smart this year!